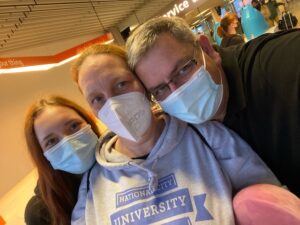 My second time on Bonaire! This time as a family holiday with a bit of radio, too. Been there for the first two weeks of October after we had to postpone the trip three times due to all the Corona circumstances (and travelling still had it's challenges this time, too). But we enjoyed ourselves very much, such a bigger holiday was really overdue. 😉
Made shy of 2.900 QSOs holiday style during the two weeks. In between was the Makrothen RTTY Contest which I had participated in a few times in the past. So a good opportunity to try it out as DX! 😎 And it was a nice one, lots of fun! Really like the distance based scoring and exchange of gridsquares (maybe as I'm primarily a VHF guy at home, hi).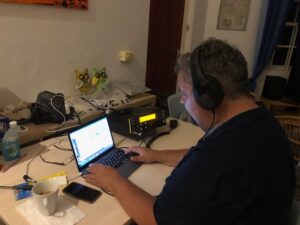 Part time effort only as sharing the antennas with neighbour Steve, PJ4DX, who was also working in the SAC-SSB this weekend. So could have been an even better result. 😉
80 m was very noisy so not many contacts there, 40 m had to provide the low band QSOs. High bands condx were quite nice! 10 m was wide open to the US on Saturday with very loud signals, just nobody on! What a pity (and waste of time). 15 m rocked especially on Sunday. 20 m less good than 15 m (seems typical for the Caribbean).
Many thanks to Steve (PJ4DX) and Eva (PJ4EVA) for letting me use the antennas during our holiday stay again, and all the nice talks and time spent together, much appreciated! 🙂
                   Makrothen RTTY Contest

Call: PJ4/DH8BQA

Class: SO/Single Xcvr LP
QTH: FK52ud
Operating Time (hrs): 19
Location: South America 

Summary:
 Band  QSOs
------------
   80:	18
   40:	172
   20:	198
   15:	224
   10:	19
------------
Total:	631	Total Score	4,017,993

Comments:
Elecraft K3, 100 W, Spiderbeam, Inv-V, GP
As it turned out the result was good enough for the world win! 😎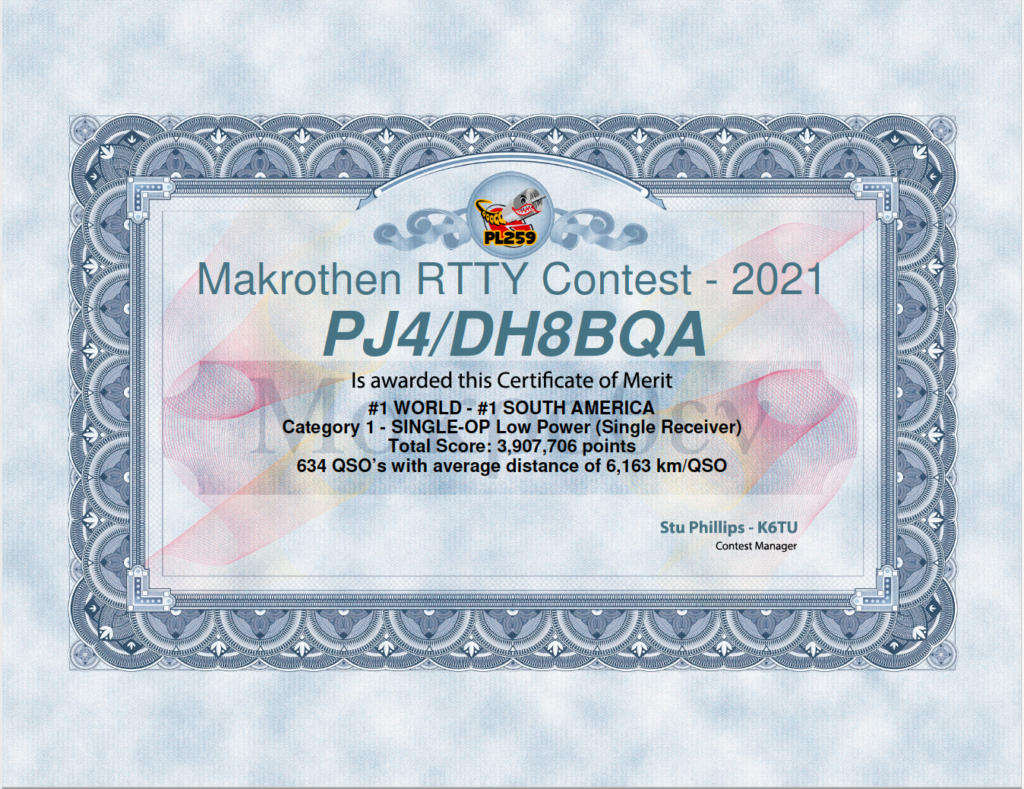 They used to have plaques for the winners but put down with it due to Corona as posting them seems currently not possible. What a pity. 🙁 Anyway, a few more impressions:
Paul, DL5CW, sent me a copy of a recording he had made when I was running CW on 12 m (we had some good high band openings). Not too bad for just a hundred watts but the Spiderbeam certainly made up for the low power. 😉