Applied for and got a few nice awards issued by WIA (Wireless Institue of Australia). They have a great online system to apply for the awards using ADIF uploads and getting the contacts confirmed through LotW and/or eQSLs. The awards are issued in PDF format nowadays so you have to print them yourself.
I was most interested in the WA-VK-CA-HF as it is really beautiful and demanding to work. I had to wait and catch the VKØEK expedition a few weeks ago and get them confirmed on LotW to finally be able to apply for it! 😉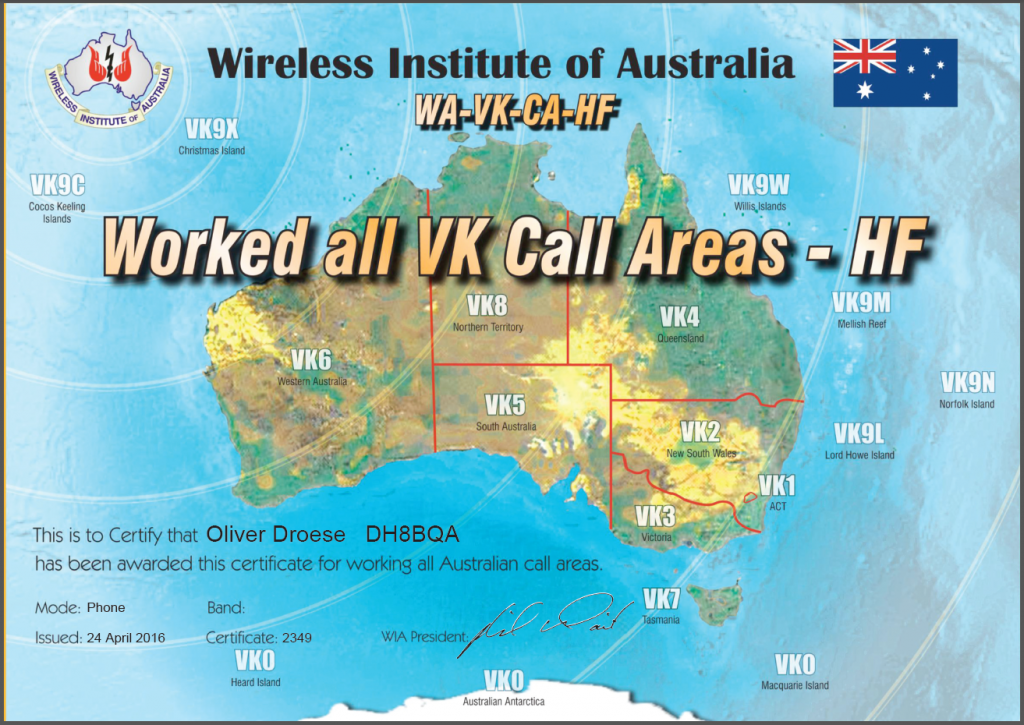 Another one I really like is the Grid Square Award – looks great on the wall, too!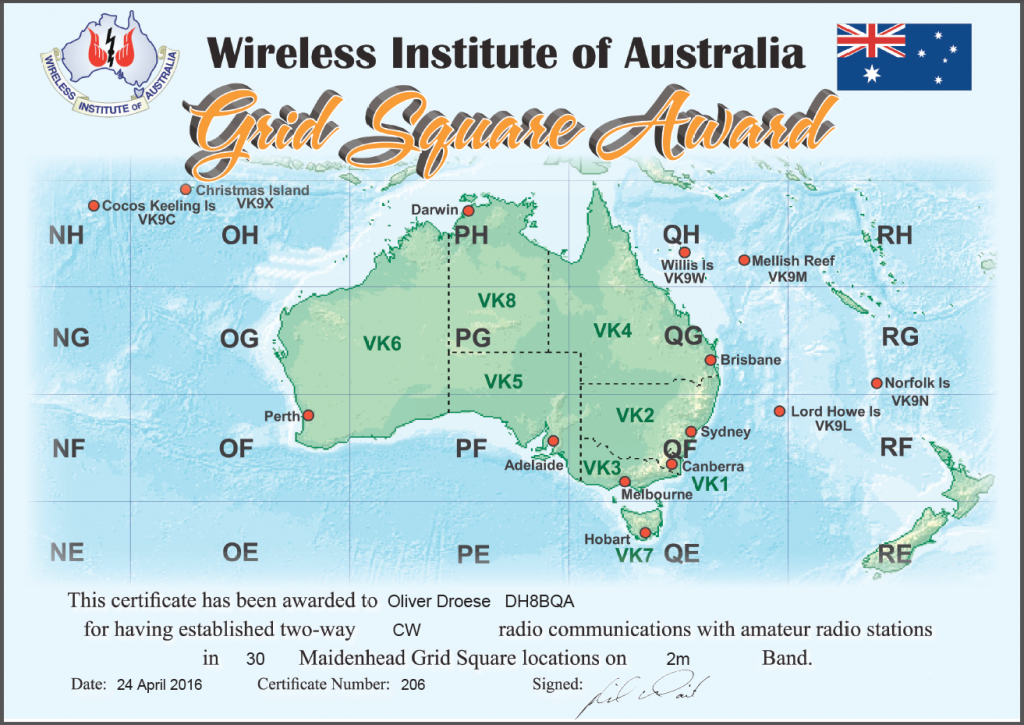 They also offer a number of different DXCC awards for Single Band, Single Mode, 3-Band, 5-Band and 9-Band with mode combinations (see a few examples below) as well as a VHF Century Club Award, too …