Well, to be honest I did not have that one on my contest radar. Yes, I knew it existed but was not aware it was this weekend. While doing a few other things I saw Mike, VE9AA, spotted on 10 m on the cluster. Believe it or not, this was the reason for me to switch on N1MMLogger+ and give it a go – I just wanted to work Mike. We had quite a number of contacts in past years and although we have never met in person nor have exchanged many emails I consider him a friend. Might be because of similar mindsets and radio likes. 😉
So after being in the game anyway I thought I could maybe spend an hour in the contest and see how good condx on 10 m are. You know it could always be the last 10 m opening in this now declining sunspot cycle. 😉 After one hour and quite a nice rate for RTTY circumstances I thought why not do a full hundred. And after that it was just 45 minutes left until the end of the contest so why not stay in the game … 😉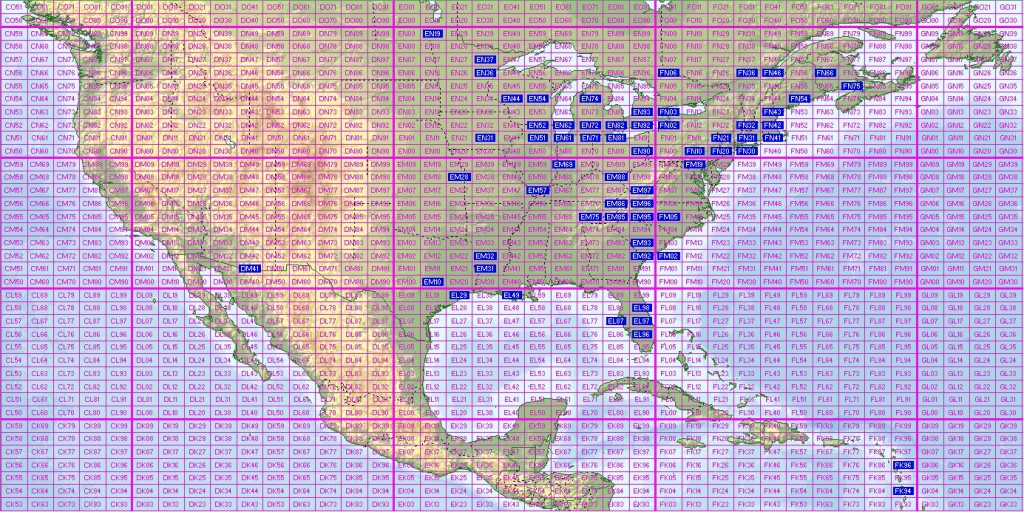 What I like about TMC is it uses grid squares as exchange. Being a VHFer by heart I really like that stuff! 🙂 Furthermore TMC is one of the few contests that is really distance based. UFB! There is nice software out there like VE3NEA's DX Atlas used to create the grid square maps you see above and below and plot what you've worked. Although certainly not representative the North America map nicely shows a mixture of population centers as well as propagation. While it was good to see 10 m opening up into North America propagation just allowed QSOs into the eastern half of the continent. WO7V in DM41 was the only exception and he was really weak. Later on I was able to log a few more AZ stations in the Arizona QSO Party on 10 m with some of them peaking 59(9)+10 but only the big guys. So it was certainly all about antenna and propagation elevation angles and profiting from good antenna height.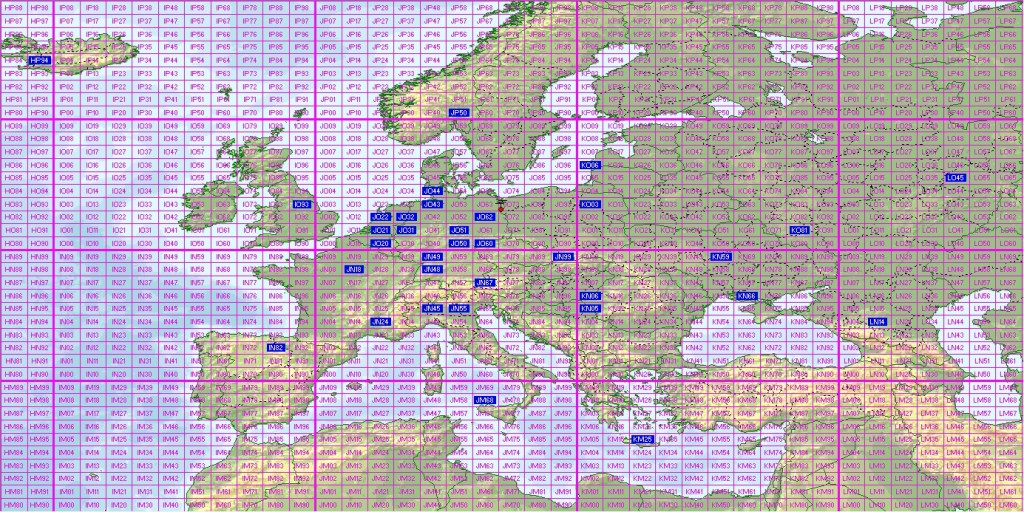 Another interesting point might be all the Europeans worked. They do not provide many points, i.e. working into JO20, 21, 22 (Belgium and Holland) is just 600 km from here. Compare that to the 6-7.000 km into the U.S. east coast, 9.000 km to the U.S. west coast or those 12.000 km down to Argentina or Brazil. BUT they usually need much more work as they all come via Backscatter so are usally rather weak, too. But hey, that's half of the fun for a VHF proficient weak signal guy, isn't it? 😉
So to cut a long story short: Nice to work Mike again. 😉 Nice to see 10 m open. 🙂 And finally 2,5 hours of good fun!
                  Makrothen RTTY Contest

Call: DH8BQA

Class: SO/Single Xcvr HP
QTH: JO73ce
Operating Time (hrs): 2.5

Summary:
 Band  QSOs
------------
   10:  140
------------
Total:  140  Total Score = 714,508

Comments:
Elecraft K3 + KPA500 + 6 ele OWA @ 18 m height